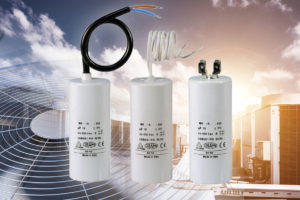 The RectorSeal® Australia Pty. Ltd. subsidiary of RectorSeal LLC, a Houston-based manufacturer and distributor of quality HVAC/R, plumbing and electrical products, has acquired the assets and brand of Australia-based capacitor distribution agent Refrigeration Electricals. RectorSeal is a wholly-owned subsidiary of CSW Industrials Inc. [Nasdaq:CSWI].
Sydney-based Refrigeration Electricals has been a leading supplier for over 30 years of run and start capacitors for both residential and commercial heating, ventilation and air conditioning (HVAC) equipment throughout Australia.
RectorSeal Australia will seamlessly continue Refrigeration Electricals' Australia and New Zealand business from its Melbourne sales offices or via orders@rectorseal.com.au. A comprehensive inventory of run and motor start capacitors and their parts will be stocked at RectorSeal's Brisbane warehouse operation. "This acquisition will help grow our business and is another step toward making RectorSeal Australia the leading supplier for HVAC wholesale distributors," said Craig Bicket, general manager. "Refrigeration Electricals' well-established reputation will also help us broaden our market and give us entrances into more wholesale distribution networks."
RectorSeal Australia was founded in 2014 when RectorSeal acquired the Evo-Crete™ and PolySlab™ brands. RectorSeal Australia has since added products from RectorSeal's hundreds of HVAC, electrical and plumbing SKUs, such as Safe-T-Switch® cutoff switches, condensate management, coil cleaning chemicals, RectorSeal's renowned pipe sealants, PRO-Fit™ QuickConnect fittings, AC Leak Freeze® refrigeration sealants and NAVAC refrigeration recovery and vacuum pumps, are now irreplaceable accessories and tools with Australian HVAC, irrigation and electrical contractors.
For more information, Australia and New Zealand customers can visit www.rectorseal.com.au or call +07 3267 7277 for sales and technical support.